Sector

PMKVY 2.0 Gujarat State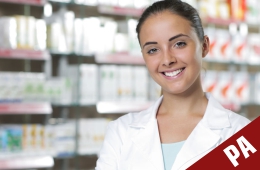 Dr APJ Abdul Kalam National Institute for Skill Development promoted by RERF India
Rebirth Education and Research Foundation, Not for Profit, with its Registered Office at Visnagar (North Gujarat) was started with the sole motive to contribute towards late President of India, Dr. APJ Abdul Kalam's dream of making every Indian youth, especially rural youth, knowledge empowered through INDIA - VISION 2020. We are engaged in creating a vast pool of skilled professionals in the fields of IT, Healthcare, Apparel, Beauty & Wellness, Manufacturing and Retail sectors, through skill development and skill up gradation.
Read More
Pharmacy Assistant
Course Details
Pharmacy Assistant course will introduce you to multiple aspects of the pharmacy sector.Pharmacy is a unique and enterprising field and you can look forward to enjoying a meaningful and exciting career. The role of a pharmacy is a crucial one and it contributes to the healthcare system in several valuable ways. As an assistant pharmacist, you will enjoy opportunities to interact with patients and dispense medications in line with prescriptions issued by a certified health professional. You will also be in charge of managing stocks, advising patients on dosage regimes, benefits and side-effects of medication and so on.
---
Objectives
---
Accurately implement physician orders by preparing, labeling and packaging medications while working under the supervision of a licensed pharmacist.
Demonstrate proficiency in assisting pharmacists in preparing, storing, and distributing medication products appropriate to a variety of pharmacy settings.
Perform accurate pharmacy calculations and proficiently apply computer skills, record keeping and billing in adherence to applicable industry regulations.
Demonstrate professionalism through acceptable attitude, organization and time management skills, and attire.
Demonstrate knowledge of pharmacy law and apply to the prescription filling process.
---
Course Information
Course Duration:

4 Months

Eligibility:

12th Pass Students Are Eligible

Course Price:

₹ 0

Download:

Course Brochure
Apply Now