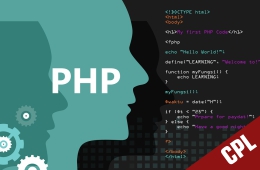 Dr APJ Abdul Kalam National Institute for Skill Development promoted by RERF India
Rebirth Education and Research Foundation, Not for Profit, with its Registered Office at Visnagar (North Gujarat) was started with the sole motive to contribute towards late President of India, Dr. APJ Abdul Kalam's dream of making every Indian youth, especially rural youth, knowledge empowered through INDIA - VISION 2020. We are engaged in creating a vast pool of skilled professionals in the fields of IT, Healthcare, Apparel, Beauty & Wellness, Manufacturing and Retail sectors, through skill development and skill up gradation.
Read More
Certificate In PHP Language
Course Details
PHP is a widely-used, open source scripting language used for scripts that are executed on the server and it is freeware. It is a server side scripting language used to develop attractive and dynamic web pages. PHP is a programming language for building dynamic, interactive Web sites. As a general rule, PHP programs run on a Web server, and serve Web pages to visitors on request. One of the key features of PHP is that you can embed PHP code within HTML Web pages, making it very easy for you to create dynamic content quickly.
---
Objectives
---
Develop functional PHP script.
Develop a MySQL database.
Understand the use of PHP with HTML.
Understand the ability to post and publish a PHP website.
Develop Database connectivity using MySQL.
Debug script.
Develop Web Applications.
---
Course Information
Course Duration:

3 Months

Eligibility:

12th Pass Students Are Eligible

Course Price:

₹ 4500

Download:

Course Brochure
Apply Now