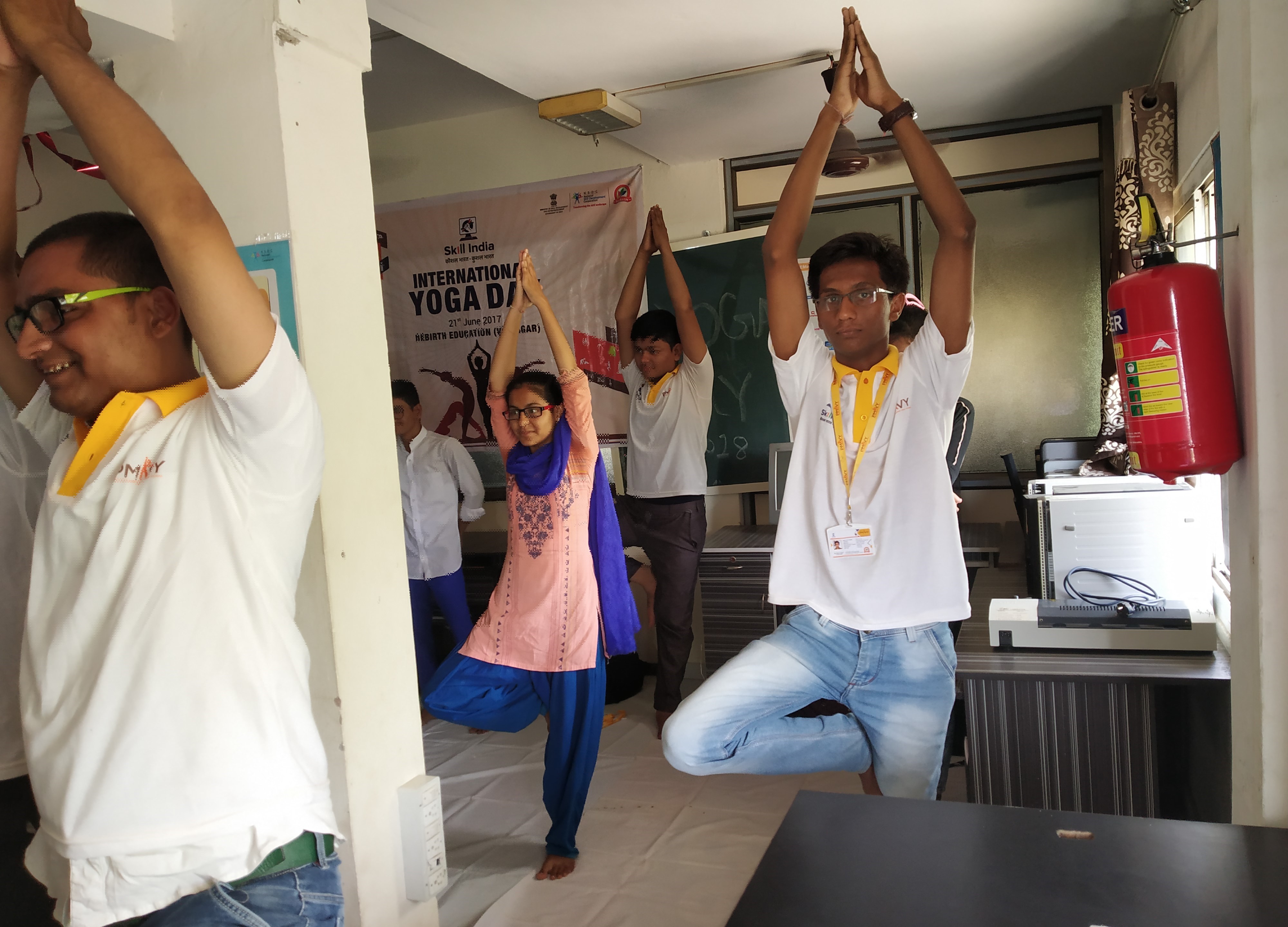 Yoga Day Celebration
Dr APJ Abdul Kalam National Institute for Skill Development promoted by RERF India
Celebrating yoga day all over in the world as World Yoga Day or International Day of Yoga on 21st of June every year was declared by the United Nations General Assembly on 11th of December in 2014. `Yoga is an invaluable gift of ancient Indian tradition, it represents the uniqueness of mind and body; thought and action; restraint and fulfilment; harmony between man and nature; approach to a holistic health and well-being.`, said Prime Minister Sri. Narendra Modi.
The art of practicing yoga helps in controlling an individuals mind, body and soul. It brings together physical and mental disciplines to achieve a peaceful body and mind; it helps manage stress and anxiety and keeps you relaxing. Yoga has lots of benefits, not only mental but also physical and yoga creates strength, awareness and harmony in both the mind and body and the relaxation techniques incorporated in yoga can lessen chronic pain, further Yoga can also lower blood pressure and reduce insomnia.
Other physical benefits of yoga include: Increased flexibility, increased muscle strength and tone, improved respiration, energy and vitality, maintaining a balanced metabolism, weight reduction, cardio and circulatory health, improved athletic performance, protection from injury among other benefits. To create awareness in the society with the help of voulenteer and our students we at Rebirth Education celebrate the International Yoga Day every year where our students and volunteers take part in it.